Come possiamo aiutarti oggi?
Scegli un metodo di contatto
Oppure leggi le FAQ
Chiamaci 24/7
Billing Support
View other support contact numbers
Europa
Nord America
Australia
Internazionale
Scegli il settore in cui necessiti di assistenza
Questo ci aiuterà a indirizzare correttamente le tue richieste
Contatta l'assistenza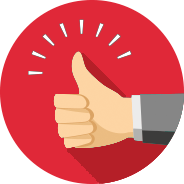 Mess. inviato
Thanks for reaching out
Our Support reps will get back to you within 24 hours.
Or, simply visit out Help Center
Your message has not been sentPlease go back and try again!