Waarmee kunnen we je helpen?
Kies een methode om contact met ons op te nemen
Of kijk op onzeveelgestelde vragen
Call us 24/7
Billing Support
View other support contact numbers
Europe
North America
Australia
International
Kies een afdeling waar je hulp van nodig hebt
Dit helpt om je vragen beter door te sturen
Supportcontact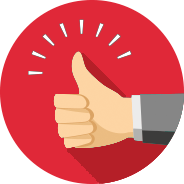 Message Sent
Thanks for reaching out
Our Support reps will get back to you within 24 hours.
Or, simply visit out Help Center
Your message has not been sentPlease go back and try again!